Walsall supporters react to England's despairs - as they happened. No text speak, please.
Forum rules
No swearing. No text speak. Don't avoid the swear filter.
Jobsworth
Posts: 23623
Joined: Mon Dec 06, 2004 7:06 pm
Location: ヽ༼ຈل͜ຈ༽ノ
It's probably done the rounds, but here's Diego Maradona putting his vuvuzela to good use....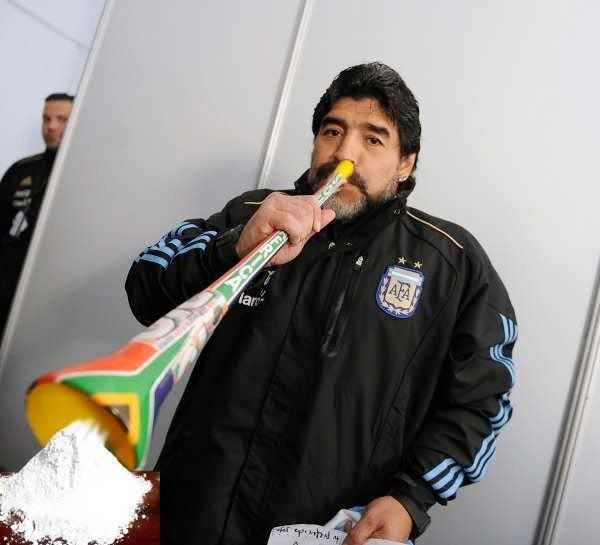 ---
Return to England Highs & Lows
Who is online
Users browsing this forum: No registered users and 3 guests